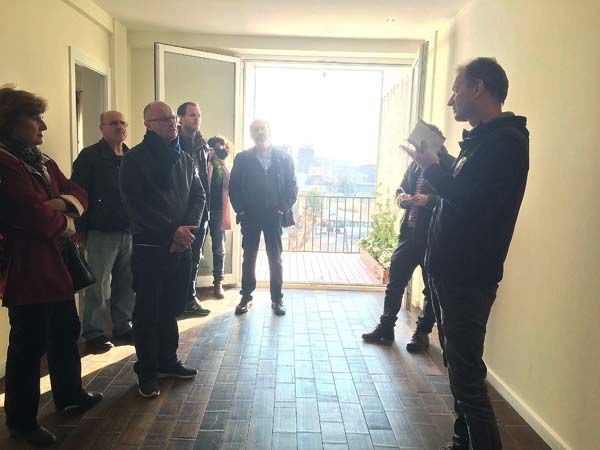 Last Thursday, 12th of March, we are present at the opening of the echo Poblenou's flat in Barcelona. A project realized by the  
Eco Lab
team, a company of bio construction that uses only products and ecological materials for sustainable and "healthy" housings.
Iscletec, official supplier of the windows of wood for their eco projects thanks to the high quality of our materials and innovation of our products, could not be absent to the presentation of that new eco flat finished with elements 100% sustainable.
Iscletec wood windows, with maximum thermal and acoustic benefits to reduce the noise and to obtain the benefit of the warm of the sun, the application of noble materials as the bamboo for the floor, the cork to soundproof ceilings and walls
They have been the principal materials to carry out this eco project.
For this occasion, Iscletec had as aim, and for theclient request, eliminate the acoustic pollution and obtain a thermal suitable watertightness to reducethe consume of electrical energy.
For this reason and for client choicethe work has fulfilled with 
Iscletec 68
model withlaminated wood pine painted with white colour.
This eco project was carrying a
high control in the efficiencyenergy obtaining a save up to 70 % in electric and gas monthly consumption
.
Here you have some of the pictures of this Eco flat with our wood Windows and balconies:

18/03/2015
Volver